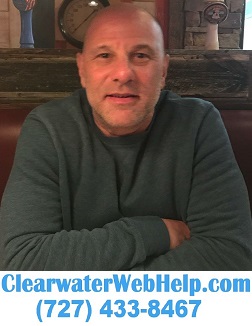 Get more customers with SEO integration and beautiful website design
Over 35 years of experience in software, business management, and website development.
I have designed websites for all industries.
You work directly with me.
I have started my own small businesses across three different industries, and sold them outright.
I will personally be doing all of the work on your website, shopping cart, and custom software integration with your website. I will be the only one you deal with.
A local person that cares. I listen to your needs and concerns.
Your time matters to me. Your costs matter to me.
I will take your requirements and turn them into a real web process for you.
I will offer suggestions if you ask.
I will save you money and treat your project like it is my own.
Just think of any website that you have ever been to and I can create your new website to work in a similar fashion.
Whether you want a Low-Cost basic billboard type website that people can find through Google, Facebook, social media, and other Search Engines, or a site with Complete Shopping Cart Functionality, it can be yours.
All types of communications websites are available as well. Your time is valuable, and as a small business owner I can help maximize it.
You will not have to depend on big companies for support by their call centers. I am here for you.
I will deliver your results on time and to your satisfaction.